The idea of a single point of medical contact from the beginning of life to the end seems a bit foreign in the United States, but this is common in the rest of the world. Having a doctor or practice you can go to regardless of where you are in your life's journey is essential to comprehensive and informed patient care.
Family medicine is a medical specialty dedicated to comprehensive health care for people of all ages. This means that family physicians provide services to patients and their families in every area of medicine, from preventive care to advanced diagnostics and treatment.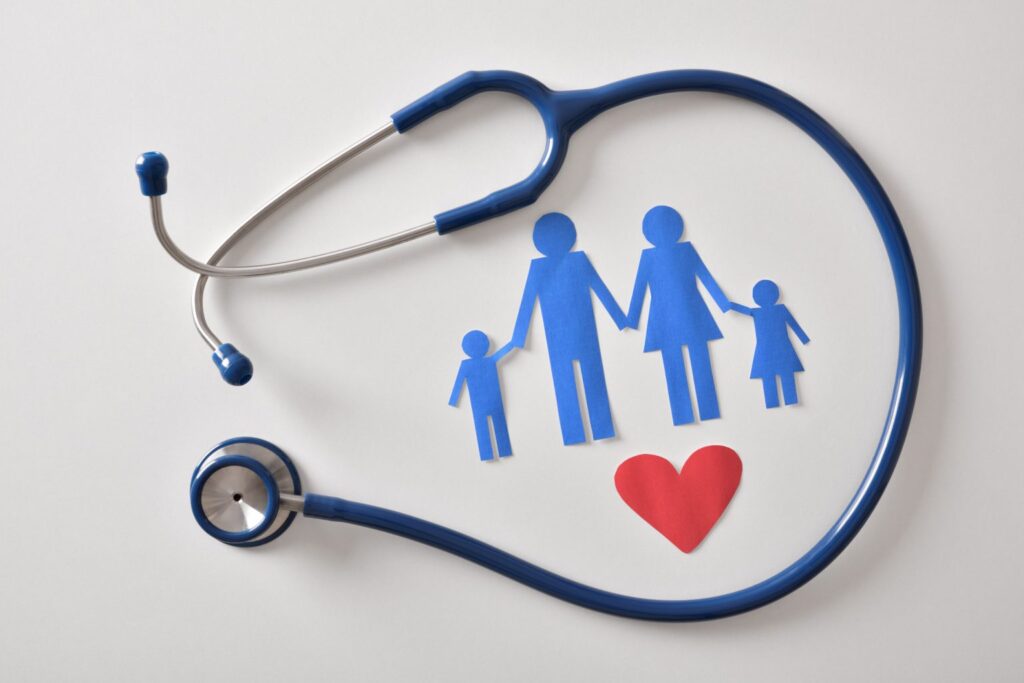 Through their training, family physicians can treat patients with common and complex medical conditions. They also use their skills to help guide the health care system towards better outcomes by promoting wellness and providing education to others who play a role in patient care.
A Generational Scope
The point is to strengthen the care of a patient by building rapport and trust where anything and everything can be addressed. This can be built upon every new year as we develop and change. Being a "the family doctor" is like being a trusted advisor, always available for a piece of advice when health challenges arise.
It is not uncommon to have a granddaughter, daughter, and mother all being treated by the same practice. This kind of care ensures an excellent level of service because it closes the gap in the patient's medical history and informs the decision-making of diagnosis based on how other members of the family with similar genetic makeup are doing.
Family medicine is a specialty that requires a broad knowledge of a wide variety of medical conditions. It also requires you to have strong communication skills and an understanding of the family unit and the community.
An Excellent Range of Services
Family doctors specialize in treating the full range of acute and chronic illnesses, from newborns to seniors. They provide primary care services, including routine checkups and immunizations, as well as diagnosis and treatment of illness.
Family doctors are trained to treat various medical conditions. They may also provide preventative health care through wellness exams or physical examinations for those without symptoms. Some family medicine physicians work in private practice, while others work with government agencies or large hospital systems to treat patients on an outpatient basis.
These physicians work with patients to prevent health problems before they develop or worsen. This can include:
Screening children for vision, hearing, and dental problems
Helping adults quit smoking
Monitoring diabetes
Detecting high cholesterol levels
Encouraging teenagers to avoid substance abuse
Educating parents about safer sleeping habits for babies
Discussing healthy eating habits with older adults
And many other tasks necessary to keep us healthy throughout our lives.
Conclusion
At EMDS Clinic in Houston, Texas, we are proud to offer our clients a comprehensive family medicine facility. We love being able to build multi-generational relationships and support for our local community. Not only does this enhance our ability to treat and diagnose, but it helps us solidify our clinic as a centralized hub for activity where everyone is welcome.
If you would like to learn more about our family medicine services or schedule an appointment with the team at EMDS, feel free to explore our website and use our online reservation system. We look forward to hearing from you soon!